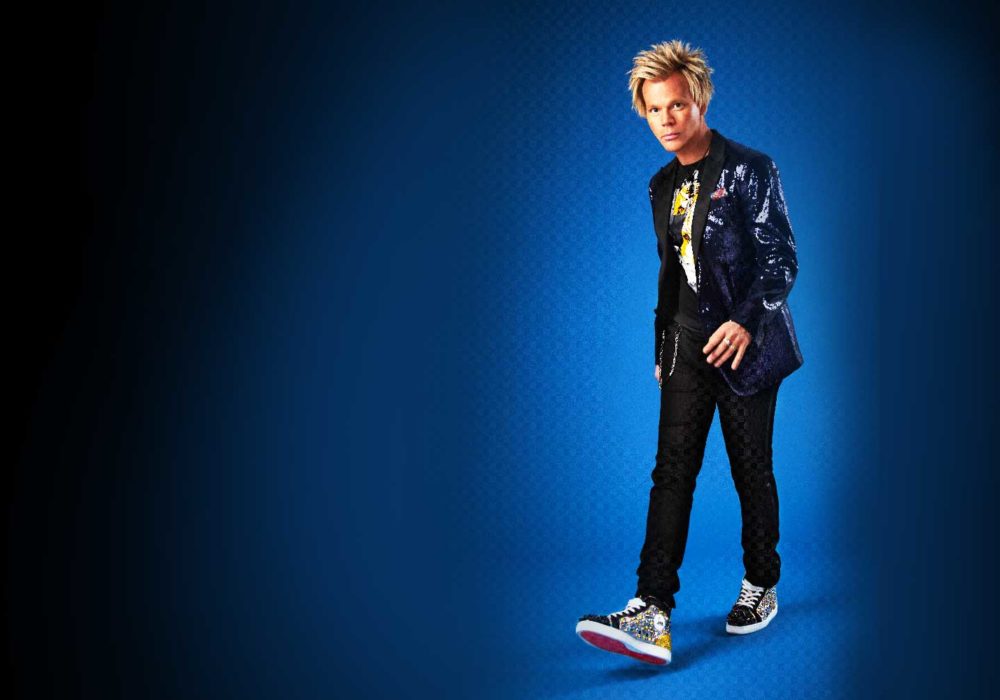 Long Night Out, Inc. presents
Brian Culbertson
The XX Tour
Wednesday, May 26, 2021 at 8 PM

Ultra VIP Experience available. See below for details.
Lobero Theatre
About the Event
This event has been rescheduled to May 26, 2021.
All tickets for the original May 27, 2020 performance will be honored for the rescheduled show at the Lobero Theatre on May 26, 2021.
If you can't make the rescheduled date, you can request a refund by contacting the Lobero Theatre Box Office at 805.963.0761 or by emailing boxoffice@lobero.org Monday–Friday 10 AM–5 PM, and Saturday noon–5 PM.
Refunds will be available until Friday, May 1 at 5 PM. Many of you have generously expressed your support and concern by seeking to forego your ticket refund. If you are in a financial position to do so, we greatly appreciate these offers. Please let the box office staff know that you'll be donating your ticket to support the Lobero Theatre.
Click here to submit a refund request, ticket exchange or ticket donation.
A letter from Brian Culbertson:
Dear friends,
Last week over a Facebook Live hang, I announced the postponement of the entire XX Tour (April 1-June 27, 2020) due to government and health restrictions surrounding COVID-19. My team has worked hard to reschedule these shows next year.
If you've purchased tickets to an upcoming show this spring, please hold onto them as they will be honored at the rescheduled date. If for any reason you will not be able to attend the rescheduled show, please contact the local box office or point of purchase for refund information and policies.
Until I see you again, stay well.
Sincerely,
Brian Culbertson
Over the course of crafting a 20-album catalogue and architecting more than 30 Billboard No. 1 singles as a multi-instrumentalist, songwriter and producer, Brian Culbertson has charted his own unique course in music. Label him jazz and he makes a funk record. Call him an R&B artist and he drops an acoustic jazz trio collection. Brand him pop and he creates a 32-minute New Age opus. And you'd be hard pressed to name another instrumentalist of his ilk who can mount an elaborately designed concert production that will keep him on the road for three consecutive months.
Culbertson burst onto the scene in 1994 with a chart-topping album that he recorded in his college apartment featuring keyboard-led contemporary jazz tracks. "Long Night Out" landed him a lengthy record deal and signaled that a star was born.
Flash forward to present day, his aptly titled "XX" album – those X's are Roman numerals – finds Culbertson making a record unlike any of his previous releases because of its diversity.
"It's a mix of things that I've done throughout my twenty records. There's a lot of funky instrumentals, some pop-sounding tracks, a couple slow jams, straight-ahead jazz, gospel, some vocals, lots of horns and some straight-up FUNK!" said the Chicago-based Culbertson. "The album is very much a mixture of some modern sounding programming along with live instruments, too. Real drums on almost everything mixed with programming. Definitely a cool sound."
Recreating that cool sound live for fans is the best part as Culbertson and his band embark on The XX Tour, playing more than 70 concert dates. In addition to performing much of the new album, the setlist includes cuts from Culbertson's hit-filled songbook along with a segment showcasing songs from "Winter Stories," an album released last fall that placed him in an acoustic jazz trio setting for the first time. An exuberant performer, Culbertson spends months in preproduction meticulously working to create stunning visuals – staging, lighting, wardrobe and effects – in order to put on a mesmerizing show each time he takes the stage.
Possessing style, panache and a savvy business mind capable of moving the needle in music and beyond, Culbertson founded and curates the annual Napa Valley and Chicago Jazz Getaways, which have attracted guests from all over the globe to experience his premier events.
Whether you're listening to music from "XX" on record or live in concert, you're hearing an eclectic, entertaining and engaging set from an artist at the peak of his power.
Ticket Information
$215.50 - Ultra VIP Experience (Includes one ultra seat location in the first row center, invitation to pre-show Meet & Greet, photo op and performance with Brian Culbertson, backstage champagne toast*, one exclusive merch gift, one signed tour poster, one commemorative VIP laminate, and crowd free merch access)
$140.50 - Meet & Greet Experience (Includes one Premium seat location in the first 3 rows, invitation to pre-show Meet & Greet, photo op and performance with Brian Culbertson, one signed tour poster, one commemorative VIP laminate, and crowd free merch access)
$65.50 - Section A
$55.50 - Section B
$45.50 - Section C
(Ticket prices include a per ticket Lobero Facility Fee; other fees may also apply.)
* Liquor laws apply
All package elements will be rendered invalid if resold. Name changes will be issued at the sole discretion of 23/7 Global. VIP instructions will be sent via email no later than three days (3) prior to the concert. If you do not receive this email three days (3) prior please email info@237global.com. Your VIP merchandise will either be handed out on-site or shipped - specifics will be emailed no later than 3 days before your concert. All packages and contents are non-transferable; no refunds or exchanges; all sales are final. All VIP package items and experiences are subject to change. Please note that the information provided at the time of purchase (e-mail and mailing address) is the same information that will be utilized for shipping and individual contact requirements where applicable. 23/7 Global, the artist, tour, promoter, ticketing company, venue or any other affiliated parties are not responsible for outdated or inaccurate information provided by the consumer at the time of purchase. If you have any questions regarding your VIP package elements, or have not received you package information within three days (3) of the concert date, please email info@237global.com. Please add info@237global.com to your safe senders list so you don't miss any emails.
Reserved Seating
Presented By
This event is presented by Long Night Out, Inc.